Las Vegas resident Jay Craddock to make Nevada Senate run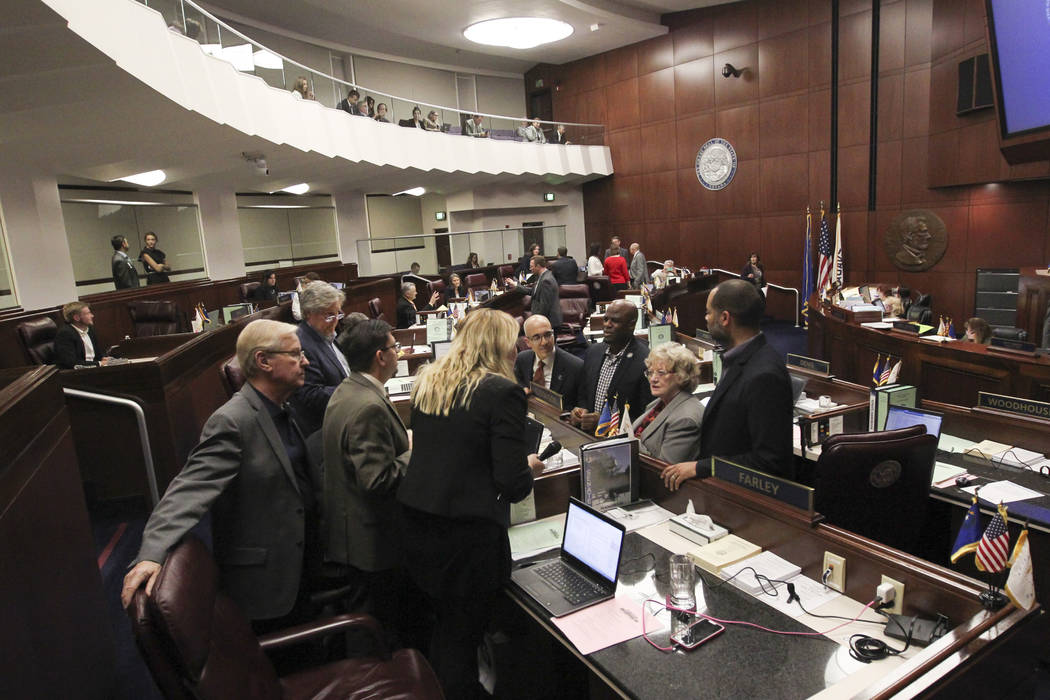 October 9, 2017 – 6:06 pm
Updated October 9, 2017 – 8:33 pm
CARSON CITY — Longtime Las Vegas resident Jay Craddock has announced a run for the state Senate in District 21, becoming the second Democrat to seek the seat that was held by Mark Manendo, who resigned.
Craddock embarked this year on a 630-mile walk through Nevada campaigning for the U.S. Senate. He said talking to voters prompted him to change his mind and run for the Las Vegas-based state seat.
The district has a huge Democratic voter registration edge.
"I feel that I am the best candidate for this seat," Craddock said in a statement. "Off and on, I have lived in this district since 1962."
Craddock is the son of Bob Craddock, who served in the Assembly for eight terms through 1988. He joins Assemblyman James Ohrenschall, D-Las Vegas, in seeking the seat. Craddock was raised on Sunrise Mountain, where he attended Mountain View Elementary School and Eldorado High School.
"My candidacy is like my firefighting career. I believe in a better future for Sunrise Manor," he said. "I believe that I have the courage to face the challenges of District 21 and succeed with solutions."
Craddock was a firefighter and paramedic for the North Las Vegas Fire Department for 26 years.
"District 21 has economic and environment issues that need to be addressed now, and I will do just that," he said. "I believe that the difference in a thriving community and a failing community is the education of its citizens, the quality of its businesses, the beauty of its public spaces and recreation facilities and the attention given to public safety.
"I will provide the leadership to overcome our hardships and make that difference for Nevada and District 21."
Contact Sean Whaley at swhaley@reviewjournal.com or 775-461-3820. Follow @seanw801 on Twitter